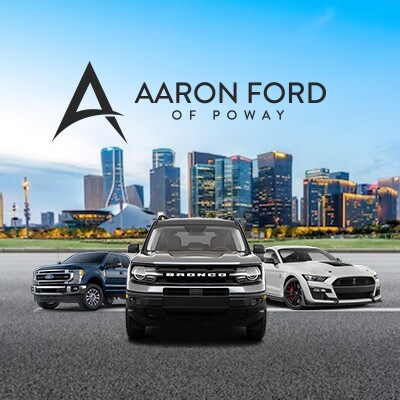 Ford has been one of the best car manufacturers for a long time. The car company has been rolling out the best sedans, trucks, SUVs, sports coupes, etc. People have been astounded by these vehicles because they provide an incredible driving experience, efficiency, comfort, and other benefits. We have seen Ford release SUVs back-to-back in the last few years, and all of these SUVs have been turning many heads. The company has gone the extra mile and put in some incredible features that compete with others. Stay on this blog, and you will get to know which SUV will be good for you.
Ford Edge:
Ford Edge is one of the many choices of SUV that are available for customers right now. This mid-size SUV is incredible for those who want to go on long adventures, cruise in the city, and take their family out on picnics. This vehicle is packed with top-notch features, and the best part about this vehicle is that it has a fair price as compared to the same-category vehicles of different companies available in the market.
Performance:
Let's get to the main point of the Ford Edge, and this SUV comes with a turbo-charged straight-four engine that pushes 250 horsepower with its normal acceleration, providing good power to most customers. Individuals who want something that is fun to drive with more power should go with the Edge ST trim of this SUV. This trim comes with the twin-turbo 2.7-liter V6 engine that is pushing 335 horsepower, and it comes with 21-inch wheels, which look totally outstanding.
Edge ST is an amazing trim that will provide you with full enjoyment while you drive it on long routes, and you will get stability on the corners. The steering is nicely weighted, and you won't feel any understeering or oversteering while driving this SUV. All in all, the ride is pretty comfortable, even on rough surfaces.
If we talk about the fuel economy of this vehicle, the four-cylinder is doing well on the EPA rating charts. It gives you 21 mpg in the city and 28 mpg on the highway. The sportier and beefier version of the Ford Edge is rated at 19 mpg in the city and 25 mpg on the highway. Other configurations of the Ford Edge are rated at 20 mpg city.
Interior, Infotainment and Connectivity:
The interior of this SUV is spacious. There's plenty of room in the cabin, and you can easily accommodate four adults in this SUV. The two-row cabin is good for a road trip or your normal daytime commute. The interior is straightforward and looks good. All Edge models include the most recent Sync 4A software interface in the large 12.0-inch touchscreen display. The best thing about this infotainment system is that you can connect it to your iPhone or Android using Apple CarPlay or Android Auto. However, you get the option of picking the in-dash navigation.
Ford Bronco:
The Ford Bronco is back with a bang. This SUV was everyone's favorite back in the day, and people will still want to get their hands on it. It is a simple-looking, round, box-shaped SUV that would do wonders for you. If you are a person who likes to go on off-road and on-road adventures occasionally, then this SUV is the right choice. It has SUV capabilities as well as off-roading capabilities. All of this makes it an ideal vehicle for many people out there.
Performance:
The new Bronco comes with smaller engines, but those power plants are making some big numbers on the rollers. Let's get it straight; Bronco is coming with a standard turbo-charged 2.3-liter straight-four engine that is pushing 300 horsepower. The optional 2.7-liter twin-turbocharged V6 engine is able to make 330 horsepower under the hood. Both engines are paired with a 10-speed automatic transmission. However, you can get a seven-speed manual transmission with a smaller engine.
The best thing about these engines is that all the power goes straight to all the wheels on the vehicle. The suspension is pretty good and works really well on rough surfaces. The Bronco will really impress you with its on-road balance and how it will perform on off-road surfaces.
The fuel economy is really good in this vehicle. Bronco, which has a four-cylinder under the hood and comes with an automatic transmission, gives you 20 mpg in the city and 22 on the highway. If you go for the V6 version with the Sasquatch package, which has aggressive and oversized tires, it will give you 17 mpg in the city and highway.
Interior, Infotainment and Connectivity:
Bronco comes with many options for customers. You can choose between two and four doors, a soft or hardtop, and a removable body panel. When cruising or going on long adventures, Bronco allows you to enjoy the open air. There's a rack built on the top of the SUV's dashboard that will allow the driver or passengers to mount their smartphones or GoPros if they want. The frameless doors are easy to remove.
Moreover, customers can opt for leather-covered seating if they want. The four-door variant gives you a third row of seats and offers more legroom. People who have a huge family can opt for this option.
For entertainment purposes, drivers and passengers can use the latest in-dash Sync 4 software, which powers the 8.0-inch or 12.0-inch touchscreen, which you can find in the middle of the vehicle. This can be used to create a connection between your phone and the vehicle's infotainment. What's more interesting about this SUV is that you can connect your iPhones or Android phones using Apple CarPlay or Android Auto. You can upgrade the unit with the built-in navigation and put in a more powerful Bang & Olufsen stereo surround system for grooving on your journeys.
Final Thoughts:
Ford is an ultimate vehicle brand when it comes to releasing amazing vehicles, and you can see it by looking at these two SUVs that will be making their way to your garage. Pick the one that ticks all your boxes, and you will be satisfied once you drive one of these SUVs on a long route or go on a cruise in the city.