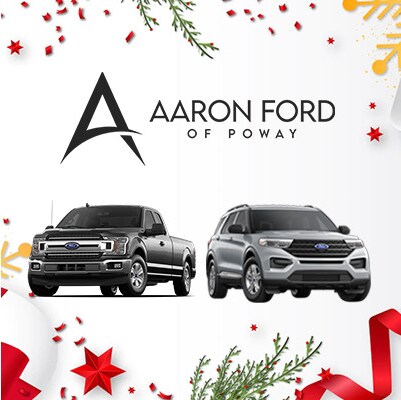 San Diego is well-known for many things, including its lovely climate and natural attractions, but did you know that San Diego, California, is also among the top regions for finding the finest car deals? Read ahead to find out why San Diego, California, is the best place to get your hands on your next car!
Wide Variety Of Options
California is the state that registers the newest vehicles each year. With most dealers, clients have a wide range of options depending on the model they want and the price range they are ready to pay.
Buyers of cars and other vehicles can shop around and check costs to ensure they are getting the greatest bargain. The power is in the customer's hands because they won't have to settle for anything less than what they want or can afford if there are more car selections available from various dealers.
Because of Southern California's extensive network of suburbs and neighborhoods, which fill out the market, car buyers can benefit from the variety of car dealerships there.
Car Crazy Culture
Southern California's automotive culture has developed throughout the years, making cars considerably more accessible today. Private vehicle ownership in Southern California increased from 1.7 to 2.4 vehicles per household between 2000 and 2015.
The average household in Orange County has two (2) cars, according to Data USA's 2018 statistics, and other counties in the region have similar numbers. This indicates that more people in Southern California are purchasing and using cars.
The increase in visitors, particularly celebrities, to the cities in Southern California has also led to an expansion of the vehicle culture. Some of the most well-known athletes and celebrities call Southern California home, and locals occasionally catch a glimpse of them driving about in their luxurious and collectible vehicles.
Suburbanized Regions
In order to protect themselves from any risks typically associated with those of cities, many people in Southern California are choosing to relocate to suburban areas.
Crimes ranging from petty thievery to murder are prevalent in many American communities. Southern Californians are compelled to commute by vehicle by relocating to the suburbs because the region lacks effective public transportation. In order to ensure that they can easily move in and out of the suburbs without depending on other people to give them a ride, it's ideal for SoCal residents to own their own means of transportation.
Driving private vehicles is the primary mode of transportation in the suburbs.
The Best Deals
Finding excellent discounts is now simpler, thanks to SoCal's abundance of possibilities. As a result, Aaron Ford can help you find the car you want in the most effective method possible if you're looking for a brand-new or even a used vehicle with characteristics that will suit your lifestyle.
The fantastic offers in Southern California will be worthwhile because purchasing a vehicle typically entails substantial financial outlay.
Aaron Ford makes it simple for customers to purchase economical vehicles. California is only $167 more costly than the other 22 states in terms of cars, making it the 23rd cheapest state in the union. You may easily locate the ideal car for you in Southern California with pricing like these.
Why Buy Your Car From Aaron Ford
Great Financing Options
The benefit of financing through the dealership is that you can take advantage of special offers and bargains made directly by the manufacturers. Some companies, like Ford Motor Credit, even have their own loan departments. These promos may include enticing cashback deals or extremely cheap interest rates, sometimes even zero percent. However, keep in mind that these offers are typically restricted to brand-new vehicles and clients with impeccable credit.
Certified Used Cars
Most major car brands use the phrase "certified pre-owned" in their advertisements and at their showrooms. When you're ready to make one of the greatest purchases of your life, "certified" sounds comforting, and "pre-owned" definitely has a better ring to it than "used." When a secondhand car has the CPO label, it has undergone a pre-sale inspection and had any mechanical or aesthetic issues fixed before being resold. A CPO vehicle typically includes a number of extras, such as an extended warranty, a vehicle history report, and roadside assistance, to give you peace of mind.
Friendly Local Dealership
Look no further if you're looking for a Ford dealership in San Diego County or the neighboring areas! We are easily located off Poway Road at Aaron Ford. We are pleased to serve as your neighborhood Ford dealer, and we anticipate soon being able to help our neighbors in Kearny Mesa, California, with their trade-in, buy, lease, or servicing needs. Give our new and used dealership's receptionist a call at (619) 332-2242 if you want nothing less than the best since Aaron Ford offers nothing less. We are glad to assist any of our nearby neighbors who are looking for a Ford dealership in the vicinity of San Marcos, California. To make sure you have a positive driving experience from beginning to end, we offer driver-centered activities.
Huge Selection Of Cars
In other words, we'll pay attention to your needs regarding your car search and help you with future services, as well as present you with the New Ford F-150 models and look into your financing choices.
Every stage of the journey will be taken care of by us! For all of your new and used car needs, look no further than Aaron Ford. We have every model of Mustang, Bronco, Ranger, Mustang Mach-E, and many more. Apply online at our website right now to see what offers are available. Our 2022 Ford F-150's freshly remodeled body and available features might make it the right truck.
Best Services And Repairs
There is a Ford option at Aaron Ford for every driver, with models ranging from affordably priced SUVs to top-of-the-line trucks. At our dealership, you may choose from a variety of certified pre-owned Ford vehicles as well as Ford services. Are any Ford Certified components required? Both our OEM Certified Technicians and we can assist you in finding the items you want. We have a big selection of pre-owned vehicles nearby at Aaron Ford! In San Diego County, locate the ideal car dealer!
Now that you know all about why San Diego is the best place to get a car, head on over to Aaron Ford today to get your hands on your next car today!