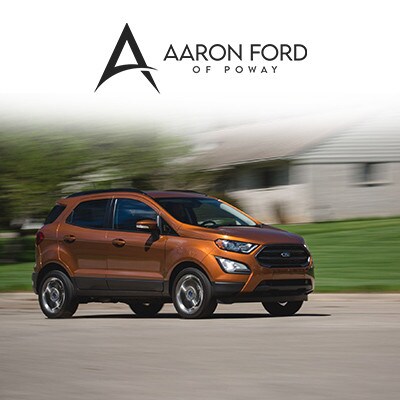 Every day all around the world, people are making the switch to buying new cars. This is largely due to the fact that used cars are becoming more and more expensive. But, the good news is, there are some great cars like the Ford EcoSport SE that are being made available for a reasonable price. The Ford EcoSport is a stylish and economical SUV that has a lot of unique benefits and features. We have curated this blog to discuss and highlight the reasons why you should buy Ford EcoSport SE.
Great For Driving On Highways
Now you can drive on the highway without worrying about the engine overheating. Ford EcoSport is a great choice for commuting on highways, thanks to its impressive powertrain and excellent driving dynamics. The car also has good ground clearance and a spacious interior, making it a great choice for highway driving. All in all, the Ford EcoSport is an excellent choice for driving on highways and ensures a safe, comfortable and enjoyable ride.
Engine That Impresses
The Ford EcoSport offers impressive performance and power with its range of engines. This engine is equipped with a multi-drive mode system which allows the driver to choose between three driving modes - Normal, Eco and Sport. This feature makes it easy to adjust the character of the engine to suit different driving conditions. The EcoSport also comes with 166 horsepower, an advanced 2.0L four-cylinder engine. The engines are also mated to a 6-speed automatic transmission for smooth and easy shifting. With its impressive power and performance, the Ford EcoSport is a great choice for anyone looking for a reliable and fun-to-drive vehicle.
Fully-Equipped With Safety Gears
The EcoSport has a lot of safety features that make it a great car for the safety of your children. It comes fully equipped with a range of advanced safety features, such as a rearview camera, automatic emergency braking, blind spot monitoring, lane departure warning, and adaptive cruise control. With all of these features, you can feel confident and secure behind the wheel of your Ford EcoSport. The car also has an advanced airbag system and anti-lock braking system, so you can be sure that your passengers will be well-protected in the event of a collision. The Ford EcoSport is the perfect car for anyone who wants to stay safe on the roads. This Ford EcoSport SE is the perfect choice when it comes to getting great value for your investment.
Stress-Free Car For Long Trips
Have you always been scared of going on long trips because of engine overheating or other vehicle issues? Not anymore! With the new Ford EcoSport SE you can hit the highway and go on a long trip without worrying about the car engine getting overheated. The car is also easy to maneuver, making it great for navigating tight spaces. Whether you're taking a road trip or just a leisurely drive, the Ford EcoSport is the perfect car for long trips.
Great Car For The Environment
The Ford EcoSport is a great choice for drivers who want to reduce their environmental impact while still enjoying a reliable and comfortable ride. The EcoSport has a low emission engine as it is designed while keeping the environment in mind. This is one of the most vital reasons for the drastic increase in the demand for the Ford EcoSport SE.
Spacious Interior
With a seating capacity of five and plenty of legrooms, the interior of the EcoSport is roomy and comfortable. The generous interior space makes it easy for passengers to move around, giving them plenty of space for activities in the cabin. The EcoSport also offers plenty of storage options, including under-seat storage, cargo pockets, and a handy rear cargo area. For those who need even more space, the EcoSport's hatchback design provides an additional cargo area behind the second row of seats. With plenty of interior space and storage options, the Ford EcoSport is an ideal choice for those who need a compact SUV that offers plenty of room.
Get Great Value For Your Money
The Ford EcoSport SE offers great value for money with its competitive price tag and excellent features. It's also backed by Ford's industry-leading warranty and customer service, along with remarkable mileage and stunningly tight backseat features. So, no need to wait any longer; buy Ford EcoSport SE today from none other than Aaron Ford of Poway.
Advanced Technology
The Ford EcoSport is an innovative vehicle packed with advanced technology that makes it one of the most popular compact SUVs on the market. Firstly, it is packed with Ford's latest automation and safety technology, making it a great choice for drivers who want the latest in automotive technology. Secondly, EcoSport is equipped with Ford's SYNC 3 infotainment system, which offers an easy-to-use touchscreen interface and hands-free voice commands. Thirdly, the infotainment system also has Apple CarPlay and Android Auto compatibility, allowing drivers to access their smartphone apps and contacts with ease. Additionally, the EcoSport also comes with a FordPass Connect modem, allowing for remote start and lock/unlock functions, as well as Wi-Fi hotspot capability and LIVE traffic updates.
In addition to its impressive infotainment system, the EcoSport also features a suite of safety features. The EcoSport comes standard with Ford Co-Pilot 360, which includes Blind Spot Information System, Pre-Collision Assist with Automatic Emergency Braking, and Auto High Beams. The EcoSport also has optional Intelligent 4WD, which provides optimal traction and performance in all types of road and weather conditions.
Conclusively, we hope that this blog will be helpful for you in making a confident and instant decision on buying the Ford EcoSport SE. So, what are you waiting for? Start your custom order for this luxurious ride for yourself and your loved ones, then look no further than Aaron Ford of Poway.