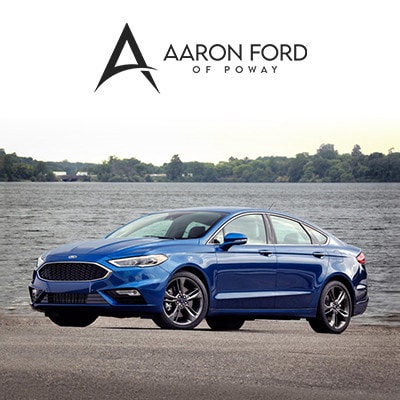 How To Choose The Right Ford Vehicle For Your Lifestyle
Are you looking to buy a new Ford vehicle but don't know where to start? With so many model options, opportunity for customization, and wide range of performance capabilities, choosing the right car can be overwhelming. However, with our guide on how to choose the right Ford vehicle for your lifestyle, you'll have all the tools necessary to make an informed purchase decision that fits perfectly with your needs. We'll go over key questions to ask yourself when selecting the ideal car for YOU: including size requirements for cargo space and passenger capacity; engine type considerations based on weather conditions and terrain; in-vehicle technology features that provide convenience and safety; fuel efficiency ratings; as well as available accessories. Keep reading if you want an easy way to pick out the perfect Ford!
Assessing Your Needs
Cargo Space
When you are deciding to buy a new Ford vehicle, it is important to look at the cargo space and consider if it's what you need. Everyone has their own individual storage requirements, and a Ford car, van, pickup truck or SUV may have the kind of cargo space that works best for you. Remember to take measurements like length and height as well when checking out the interior room available for your gear. Taking this step can help ensure that you choose the right Ford vehicle for your transport needs.
Passenger Capacity
Before investing in a new Ford vehicle, it's important to ensure that it meets your needs. Specifically, you'll want to check the passenger capacity to confirm that it can accommodate your family and friends. You can find this information in the car's specifications and compare it across different models before deciding which one is right for you. Taking the time to make sure a car has enough passenger capacity will save you from disappointment down the road.
Engine Type
When considering the purchase of a new Ford vehicle, it is essential to take into account the engine type that best aligns with your intended purpose. Whether you're looking for a ride to get you back and forth to work daily, or an off-roading rig with enough power and control to traverse any terrain, Ford's incredible array of choices can meet your needs. With options ranging from rugged gasoline engines to efficient and emissions-friendly EcoBoost systems, you are sure to find what you need in any modern Ford model. Taking just a few simple steps towards understanding your engine requirements can have lasting effects on your driving experience - so make sure to do the necessary research before taking the plunge on a new Ford!
In-Vehicle Technology Features
Before investing in a new car, it's important to make sure your Ford vehicle meets all of your needs. The latest Ford lineup is packed with innovative In-Vehicle Technology Features designed to give drivers a secure, intuitive driving experience. From the Sync 3 Operating System and Adaptive Cruise Control that allows for smooth performance cruising on highways to the Active Noise Control and Active Parking Assist Technologies, Ford has you covered for any situation. Take the time to determine which In-Vehicle Technology Features are best suited for you, so that when you take delivery of your new Ford vehicle, you'll enjoy convenient control over every ride.
Fuel Efficiency Ratings
When it comes to buying a new Ford vehicle, fuel efficiency ratings should be an important factor in making your decision. Make sure to do your research, to ensure the car you select meets your needs in terms of fuel economy and cost savings. This is particularly relevant in today's market, with many vehicles offering different levels of advanced fuel efficiency technologies. Taking the time to consider the range of available statistics can be beneficial for your wallet and the environment. Ultimately, understanding and comparing the accredited Fuel Efficiency Ratings will allow you to make an informed choice when selecting your perfect new Ford vehicle.
Available Accessories
Before buying a new Ford vehicle, take the time to investigate the available accessories to ensure you get exactly what meets your needs. From customizable storage solutions like rear seat organizers and cargo management systems to add-on technologies that can enhance convenience, safety, and entertainment features, the selection of Ford accessories significantly expands the potential of your new ride. Whether it is a complete set or individual parts for specific functions, consider viewing all options before making your purchase decision.
Get The Best Ford Vehicles From Aaron Ford of Poway
Aaron Ford of Poway has an impressive inventory of the new Ford vehicles. With great deals on models from the compact EcoSport to full-size pickup trucks like the F-250, Aaron Ford provides an unbeatable range of reliable and stylish cars. All vehicles undergo meticulous inspection for best performance and are equipped with features that meet highest safety standards. On top of that, our friendly sales representatives offer tailored solutions for every customer's individual needs. If you are looking for a great selection of the latest Ford models at excellent prices, Aaron Ford of Poway is definitely the place to go.
Final Thoughts
There are a lot of factors to consider when choosing the right Ford vehicle for your lifestyle. But, if you take the time to do your research and figure out what you need and want, you'll end up with the perfect car for you. Plus, the team at our Ford dealership is always happy to answer any questions or help with the car-buying process. So, don't hesitate to stop by today!