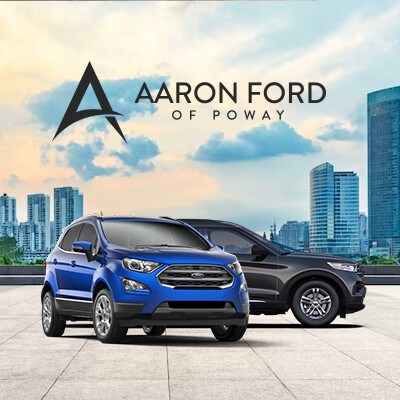 Ford has come up with several mighty and impressive SUVs that cater to the different needs, preferences, and budgets of its audience. Two of the most famous options are the Ford Edge and the Ford Escape. While both SUVs have unique features and advantages that make them attractive to potential buyers, there are multiple distinguishing factors also. If you're torn between these two models and can't decide which one to choose, this blog will help you make an informed decision by comparing the two cars head-to-head.
Design and space
If you have a small family, Ford Edge and Ford Escape are ideal options, as they are compact SUVs specially designed for users who prioritize convenience, style, and comfort. While Ford Edge is the midsize SUV that can cater to up to six passengers comfortably, Ford Escape is the smaller one with the capacity of five passengers seated easily.
When we talk about the exterior look and design, Ford Edge has a sleek, modern design that makes the vehicle stylish as well as functional. The car has a sporty look due to its wide stance and aerodynamic body. On the other hand, Ford Escape has a more traditional design with a boxy shape providing plenty of headroom and legroom for passengers.
Performance capability
The Ford Escape has three engine options: a 1.5-liter turbocharged three-cylinder engine that produces 181 horsepower and 190 lb-ft of torque, a 2.0-liter turbocharged four-cylinder engine generating 250 horsepower and 280 lb-ft of torque, and a hybrid one that combines an electric motor with a 2.5-liter four-cylinder engine to deliver 200 horsepower and 155 lb-ft of torque. The Escape also offers all-wheel drive as an optional feature.
On the other hand, the Ford Edge comes with two engine options: a standard 2.0-liter four-cylinder turbocharged engine that produces 250 horsepower and 280 lb-ft of torque and a 2.7-liter V6 engine that generates 335 horsepower and 380 lb-ft of torque. All-wheel drive is also available in Ford Edge as an available option.
When it comes to towing capacity, the Edge has a towing capacity of a maximum of 3,500 pounds, while the Escape can tow the same with the 2.0-liter engine and the tow package.
Overall, we experience a mixture of features in both cars. While the Ford Edge offers more power and performance, especially with the V6 engine option, the Ford Escape provides more engine options and better fuel economy with the hybrid powertrain.
Safety features
Ford Edge and Ford Escape both feature a suite of advanced safety features aiming to protect the driver and passengers from any mishap or accidents. Both SUVs come with Ford Co-Pilot360, which is a suite of driver-assist technologies that help to prevent collisions and enhance the driving experience. The common safety features in these vehicles include;
Adaptive Cruise Control
Automatic Emergency Braking
Blind Spot Monitoring
Lane Departure Warning
Rear Cross Traffic Alert
Parking Sensors
Rearview Camera
Automatic High Beams
Forward Collision Warning
However, there are a few additional safety features available in Ford Edge that are not featured in Ford Escape.
Evasive Steering Assist
Adaptive LED Headlights
Front Parking Sensors
Enhanced Active Park Assist
The Ford Edge also received an overall safety rating of five stars from NHTSA (National Highway Traffic Safety Administration), while the Ford Escape received a four-star rating which is no less.
Interior features
The interior of the Ford Edge and Ford Escape features a modern and comfortable environment with intuitive controls, tech-savvy features, and ample storage. The Ford Edge provides more room for passengers and cargo, making it a better option for families and people who need more space. However, if you are a small family with not a very huge requirement of space, Ford Escape is the ideal option for you.
With the rear seats folded down, the Edge offers up to 73.4 cubic feet of cargo space, while the Escape provides up to 65.4 cubic feet. Moreover, the Edge comes with an available panoramic sunroof that offers a stunning view.
We observe a well-designed and spacious interior in both Ford Edge and Ford Escape with high-quality materials and a modern layout. The Edge has a more upscale and modernized interior, while the Escape offers a more functional interior with a straightforward and easy-to-use design.
Both the cars offer a huge room for passengers and cargo, but the Edge has more interior space overall due to the bigger design. Ford Edge also offers more advanced features, such as a premium sound system and a panoramic sunroof, that are not available in Ford Escape.
Price
The price is always an essential factor to consider when choosing a new car. The Ford Edge is a more expensive SUV than the Escape. However, the Edge comes with more standard features and offers better performance, which may make it worth the extra cost. The Escape is a more affordable option that still offers plenty of great features and performance.
Final thoughts
Both the Ford Edge and Escape are excellent SUVs that offer a wide range of features and capabilities. The Edge is the better choice if you need more interior space and want better performance, while the Escape is a more affordable option that still offers plenty of great features. Ultimately, the choice between the two will come down to your individual needs and preferences. Be sure to test drive both models and consider your priorities before making a final decision. You can get your hands on both of these models at Aaron Ford of Poway. We have a huge inventory featuring top-notch cars at the most affordable rates.