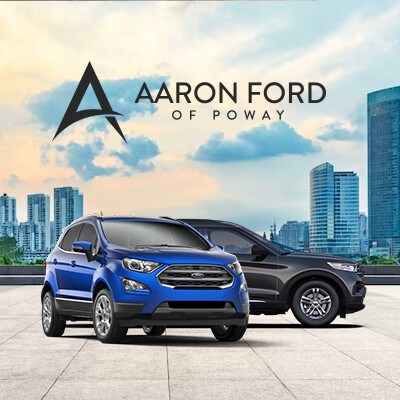 If you are looking forward to changing your car and want to try a used car, there could be no better idea than investing in Ford EcoSport 2019. It is one of the unique cars in the market due to the fantastic features it offers, ranging from a solid exterior design and well-equipped interior to high-performing capabilities, exceptional safety features, and multiple trim levels. Let's have a detailed look at the features Ford EcoSport 2019 has to offer.
Exterior design
Ford has designed the EcoSport to have a vigorous appearance and character wherever it goes on the road. The strong exterior design hints at its mighty performance on the road just by the first look. The first impression you get is of an aggressive look due to the LED lights and fog lights aligning perfectly with the front grille and hood. For an SUV, it's a pretty bold look that makes this vehicle loved among car critics and enthusiasts.
Interior design
When talking about the interior of the Ford EcoSport 2019, the first thing you will notice is ice blue interior lighting, giving the car a luxurious feel instantly. There is ample space for a family of five to go on long routes as the car features 91.1 cubic feet of total passenger volume and 20.9 cubic feet of cargo volume behind the second row. Five passengers can sit easily on the comfortable seats having sufficient leg space too.
You will also find a standard infotainment screen that works like a smartphone. You can connect it to wifi and use all your favorite apps. It also has two fast-charging USB ports, two 12-volt outlets, and an optional 110-volt power outlet. Moreover, you and your passengers can connect all your phones and other devices to EcoSport's 4G LTE wifi hotspot.
Amazing performance
The 2019 Ford EcoSport comes with a standard 1.0-liter engine that delivers an incredible amount of torque and horsepower without consuming much fuel. However, if you require more power, you can go for the stronger and bigger 2.0-liter engine that comes with the all-wheel drive trim levels. The turbocharged 1.0-liter inline-three engine delivers 125 pound-feet of torque and 123 horsepower, while the naturally aspirated 2.0-liter inline-four engine yields 149 pound-feet of torque and 166 horsepower. All EcoSport models offer the same six-speed automatic transmission that's specially designed for maximum fuel economy.
Safety features
Let's take a closer look at some of the key safety features that make the EcoSport a safe choice for you and your family.
Advanced Airbag System: The EcoSport has a comprehensive airbag system that includes driver and front passenger airbags, side airbags, and side curtain airbags. In a collision, these airbags deploy quickly to help protect the occupants from serious injuries.
Rearview Camera: The EcoSport comes with a rearview camera that makes it easy to reverse and park safely. The camera provides a clear view of the area behind the car, helping drivers avoid collisions with obstacles and other vehicles.
Blind Spot Information System: The Blind Spot Information System (BLIS) is a safety feature that uses sensors to detect vehicles in the driver's blind spot. If there is a vehicle in the blind spot, the system alerts the driver with a warning light on the side mirror.
Electronic Stability Control: The EcoSport is equipped with an advanced Electronic Stability Control (ESC) system that helps prevent skidding and loss of control. The ESC system uses sensors to detect the car's speed, steering angle, and other factors, and it automatically applies brakes to individual wheels to help keep the car on course.
Tire Pressure Monitoring System: The EcoSport has a Tire Pressure Monitoring System (TPMS) that alerts drivers when the tire pressure is low. This helps prevent accidents caused by underinflated tires, which can affect handling and cause blowouts.
Trim levels
The 2019 model year has four trim levels: S, SE, SES, and Titanium. Each trim level offers unique features and specifications, making it easier for customers to choose the right model based on their needs and budget.
S Trim Level
The base model of the EcoSport is the S trim level. It has a 1.0L EcoBoost engine, 6-speed automatic transmission, and front-wheel drive. It also features a rearview camera, MyKey parental controls, and a 4.2-inch infotainment display.
SE Trim Level
The SE trim level is the mid-level EcoSport model. It includes all the features of the S trim level and adds a 6.5-inch infotainment display, SiriusXM satellite radio, and automatic climate control. The SE also has an optional 2.0L engine upgrade with all-wheel drive.
SES Trim Level
The SES trim level is designed for customers who want a sportier and more luxurious feel. It features a 2.0L engine with all-wheel drive, sport-tuned suspension, and leather-trimmed seats with unique interior accents. The SES also has a power moonroof, blind-spot monitoring, and a premium 9-speaker sound system.
Titanium Trim Level
The Titanium trim level is the top-of-the-line EcoSport model. It comes with all the features of the SES trim level and adds a B&O Play premium audio system, voice-activated navigation, and a 110-volt power outlet. The Titanium also has an optional 2.0L engine upgrade with all-wheel drive.
Wrapping up
It is clearly evident that Ford EcoSport 2019 is one of the best compact-sized SUVs combining multiple impressive features making it a perfect family car. You can go on off-roading trips or simply use it inside the city; this car will serve you the best. You can purchase your Ford EcoSport 2019 from Aaron Ford of Poway at the most market-competent rates. We have a used cars inventory featuring used cars in excellent condition. So, don't hesitate and pick your dream car today.