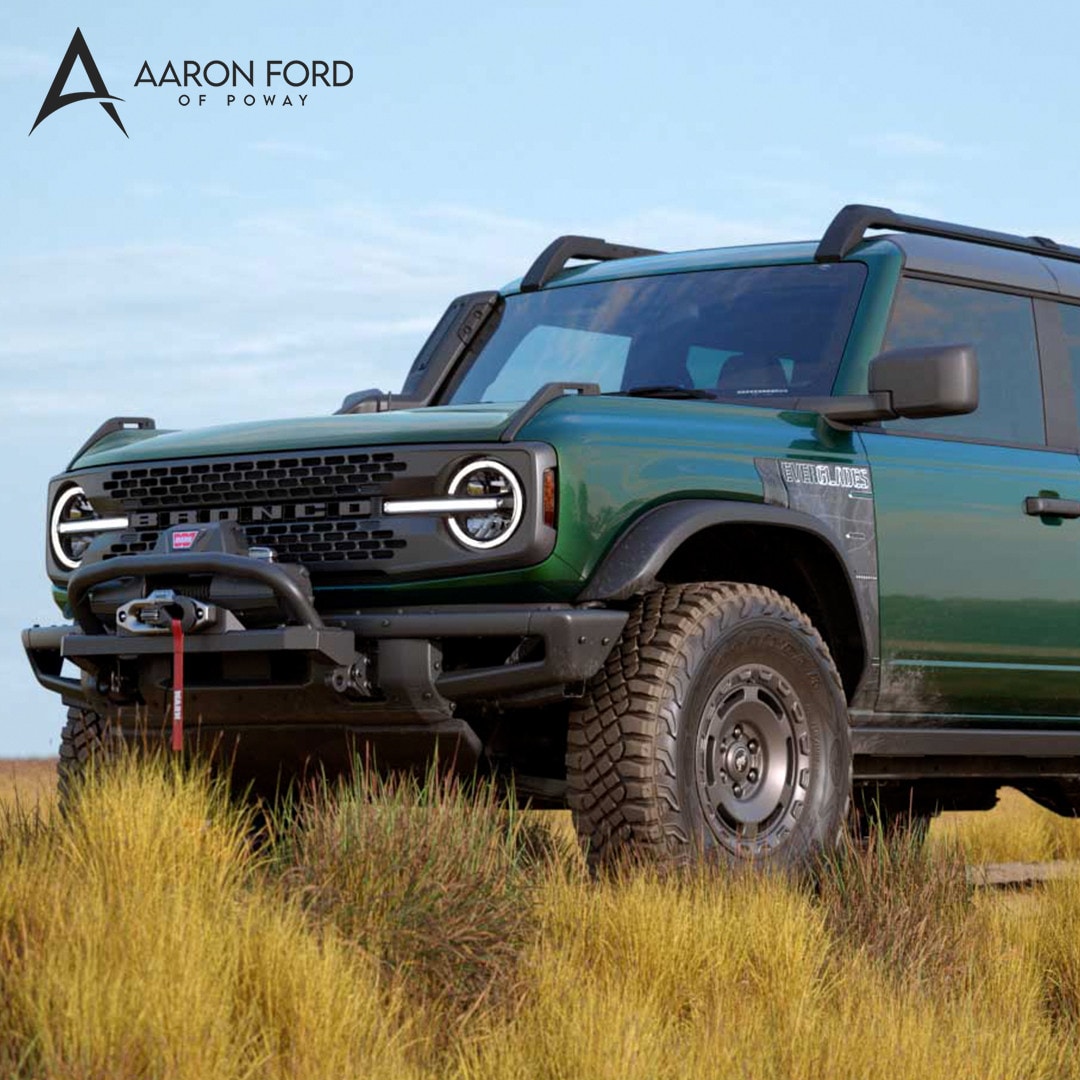 When purchasing a new vehicle, you want to invest in something that lasts for years to come. You need a car that is excellent on the exterior, but also reliable. In this case, the new 2022 Ford Bronco Sport is a perfect choice. This car is not only reliable, but versatile as well. The vehicle is perfect for a great driving experience with the class. Have a smooth ride, and trust the new 2022 Ford Bronco Sport to work fantastically even after years. This one has great hype in the market, so if you want to resale value you will receive is worth it. This vehicle can be a great choice of investment for every owner.
Come to Aaron Ford of Poway and buy a new 2022 Ford Bronco Sport that can offer you durability, reliability, and a top-notch driving experience. We offer our clients amazing options to finance their dream car.
In this blog, we will tell you about all the reasons that make the new 2022 Ford Bronco Sport a superb choice.
Is Investing In A New 2022 Ford Bronco Sport A Great Idea?
The answer is yes. The new 2022 Ford Bronco Sport is a perfect choice and a great investment. Here is why.
Off-Roading Capability
The Ford Bronco Sport is built to tackle challenging terrains with its impressive off-roading capabilities. The Bronco Sport is ready to take on any adventure and is equipped with a standard 4x4 drivetrain. One of its standout features is the available G.O.A.T. (Go Over Any Type of Terrain) Modes. This allows drivers to optimize performance in different off-road conditions, such as sand, mud, and rocks. This advanced system helps the Bronco Sport adapt to various environments, making it a capable off-road vehicle.
The Bronco Sport boasts class-leading ground clearance, allowing it to navigate over obstacles with ease. Its water-fording capability of up to 23.6 inches is also among the best in its class. This makes it capable of crossing streams and rivers confidently. The robust suspension system helps provide a smooth ride even on rough terrains. It ensures comfort and stability during off-road adventures.
Versatility & Utility
The Ford Bronco Sport is designed to be versatile and practical. It is suitable for various lifestyles and adventures. It comes with ample cargo space and flexible seating configurations. The Bronco Sport can accommodate both passengers and gear. The rear seats fold flat to create a generous cargo area and are perfect for transporting outdoor gear, camping equipment, or luggage.
The New 2022 Ford Bronco Sport has a strong roof rack system. This system allows for easy transportation of outdoor gear such as bikes, kayaks, or camping gear. It works great in expanding the vehicle's cargo-carrying capabilities. The roof rack system is designed to be durable and easy to use. It is a convenient option for outdoor enthusiasts. Additionally, the Bronco Sport has a towing capability of up to 2,200 pounds. It is suitable for hauling trailers or small campers. This opens up even more possibilities for adventures, from weekend camping trips to road trips with a small camper in tow.
Adventurous Design
This amazing New 2022 Ford Bronco Sport has a unique and rugged design. This sets it apart from other compact SUVs on the market. The distinctive grille, flared wheel arches and skid plates give the Bronco Sport a tough and adventurous appearance. The strong designs hint at its off-road capabilities.
The available roof-mounted cargo basket and safari-style roof add to the vehicle's adventurous aesthetics. It does it all while providing additional storage space for outdoor gear. These design elements not only enhance the vehicle's functionality, but also elevate its overall appearance. This makes it a head-turner on and off the road.
Advanced Technology & Safety
The Ford Bronco Sport comes equipped with advanced technology features. These features add convenience, comfort, and safety to the driving experience. The available SYNC 3 infotainment system with Apple CarPlay and Android Auto compatibility. It allows for seamless connectivity with smartphones. This makes it easy to access navigation, music, and other features on the go.
The Bronco Sport also offers the available Ford Co-Pilot360 suite of driver-assistance technologies. It includes features such as automatic emergency braking, blind-spot monitoring, and lane-keep assist. These safety features provide added peace of mind during off-road adventures. These amazing safety features make it easy to navigate on unfamiliar roads. You can explore new places with the help of these superb features without worrying about getting lost.
To Wrap It Up
The New 2022 Ford Bronco Sport is a perfect choice if you are looking for a smooth ride. It has a strong interior and a classy exterior. The safety features of this vehicle have no match. You can get an exceptional driving experience with the new 2022 Ford Bronco Sport. Get in touch with Aaron Ford of Poway to get your New 2022 Ford Bronco Sport today. We offer our customers easy financing options, so they can have their dream car. Our wide inventory helps you to choose from tons of amazing options. You can also get excellent repair services from our dealership as well. Get in touch with us today and upgrade your driving standards.